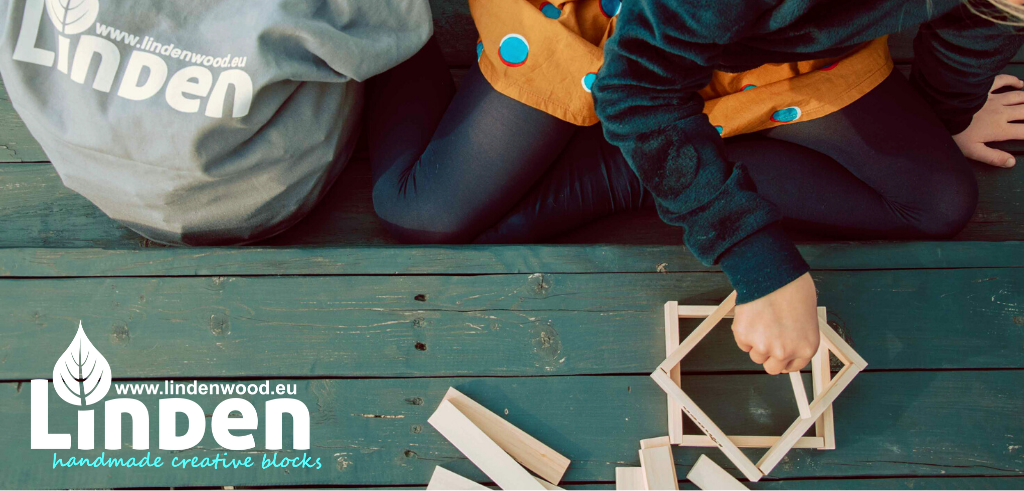 Lindenwood company creates wooden blocks from natural and enviromentally friendly materials. We want to make all the customers aware
of the value of natural wooden blocks. It is not only perfect tool for intelectual and emocional development of our children,
but also an inspiration for many adults, to expand their own creative possibilities.
We belive that the wooden costruction blocks will help us to take care of the future development of our children. Extremely important issue
for us is also supporting the enviroment. As an experienced and responsible producer of wooden toys, all of ours actionsare based of the ecological
and zero waste idea. We show a new way to combine fun with education, inspiring to bold changes inour consumption habits, supporting
you with our knowledge and proven tools.
Wooden blocks are not temporary trend but thinking in a conscious, ecological way with the need to care for our safety.
They are more and moreoften chosen by parents and teachers and used as very attractive and creative teaching aids for schools
and kindergartens.

Wooden blocks grow up with the child. Toddlers and teenagers play with them, so they are investment for years.

You can use wooden construction blocks in many ways: at school, kindergarten, at family events and as well as in sensory integration therapy.
Linden blocks give you unlimited building possibilities. They don't have instructions, so you can create any construction you want.
Wooden blocks are perfectly balanced so even very high construcions will be stable. We don't need glue.
Wooden blocks integrate whole family: parents, grandparent, children build together. Everybody gets involved in creative play.
Ecological wooden blocks are environmentally friendly product in the spirit of less waste. They are not covered with paint or varnish.
Linden blocks are made of linden wood. It is important, because if the construction will fall, it won't hurt your child.
Linden wood is very light, which makes it safe even for the little ones.
We create many materials for playing with wooden blocks: building instructions, play scenarios and puzzles.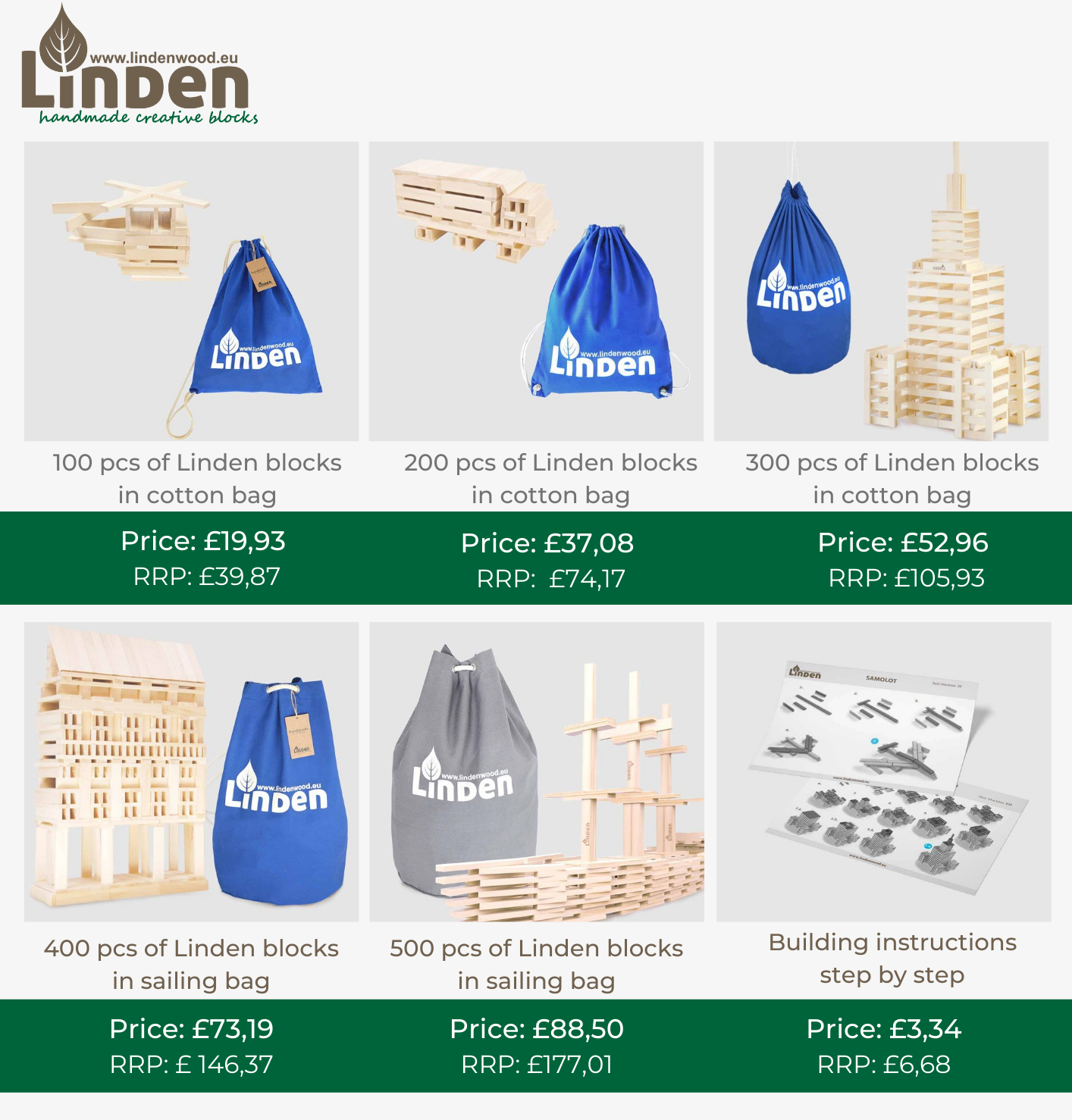 Contact us:
+48 605 898 562
+ 48 501 401 915
export@lindenwood.eu